Date: Wednesday 1st August 2018, 7.30pm

Venue: Municipal Stadium, Braga

Conditions: Hot. Astonishingly hot.

Admission: Ä7.5

(no programme)


SC Braga

Newcastle United

4 - 0

.

Teams
Half time: Os Arcebispos 0 Magpies 0

52 mins Mo Diame's forward ball to Isaac Hayden was cut out on the halfway line by Ricardo Horta, who set off for goal with defenders back-pedalling before stroking home a stylish shot from outside the box at the south end of the ground that curled beyond Dubravka.

The goalscorer was previously with Malaga and played against United in the 2014 Schalke Tournament - the Spanish side finishing up 3-0 winners that day 0-1

77 mins Esgaio found space down the right and pulled the ball back from the byline for Joao Novais to volley in from almost on the penalty spot - direction rather than power beating Darlow. 0-2

85 mins A hefty challenge by Ciaran Clark on Goiano saw the Newcastle man booked and the home player receive treatment. After a short break, play resumed with a free kick from Novais that was met by an eight yard glancing header from Fransergio 0-3

90 mins A cross from the Braga left led to further confusion in the United backline and Dyego Sousa volleyed home from inside the six yard box on the second bounce 0-4
Full time: Os Arcebispos 4 Magpies 0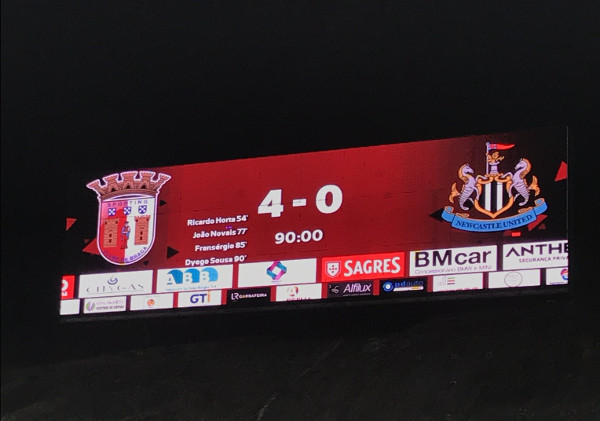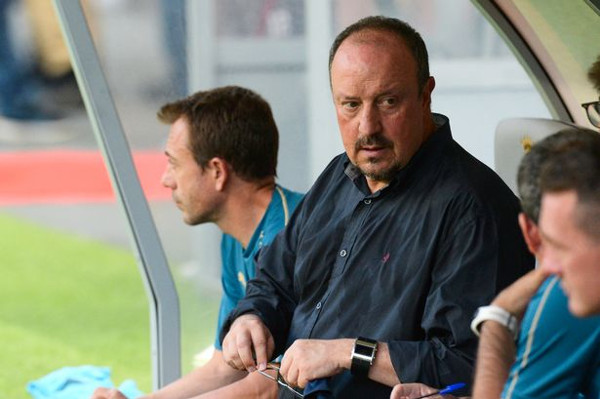 Rafa Benitez:
"Things are not going well off the pitch - Iím worried.

"Fans are concerned - they have to be. We are concerned.

"Weíre not doing things well on the pitch or off it. This should be a wake up call for everyone.

"We were poor and we made too many mistakes. We have to wake up - that's it.
"You see the teams that have been promoted, the money they are spending. Put it all together and you understand why the fans need to be concerned.
"We are concerned. Everyone in the dressing room was really upset with our performance and with how things are going, but we will try to change things in the next 10 days.
"Am I optimistic, thinking that in ten days, we can do what we didnít do in two months? I donít think so. But, still, I think itís obvious we need people, we need bodies.

"We have been talking for a while about players. I think itís the time to act, more than talk.

"I said two months ago what we needed, and 10 days before the start of season we still are where we are.

"Thereís four or five players we thought we could bring - but we havenít.

When asked if he was close to any new signings:

"I have no idea".

About Rondon:

ďYes. Could be fine if we have an agreement but we have to respect West Brom, and what they decide.
It seems that Dwight Gayle will stay, so thatís what we have at the moment."


What still needs to be done:


"
A lot. For me, I said before, three or four players."


The latest on transfers:

"I donít know. We have been working for months - sometimes we can sign players, sometimes we cannot. At the moment, I donít know."
Abel Ferreira said:

"It was 0-0 and we made some mistakes that can be expensive, we missed simple passes, unforced errors, and we have to be more careful.

"I am happy with the behaviour of my players. Normally when we are focused on the process we are always closer to winning.
"We did good things, but we also made mistakes. We did a good game, but we gave the opponents many opportunities."


There was a first outing for defender Fabian Schšr following his arrival from Deportivo La Coruna.


Magpies v Braga:

2018/19 lost 0-4 (Braga)
2013/14 drew 1-1 Coloccini (SJP)
2012/13 won 2-1 Ba, R.Taylor (in Faro)

Toon in Portugal - last 10:

2018/19 Sporting Braga lost 0-4 FR
2018/19 Porto drew 0-0 FR
2013/14 Pacos De Ferreira drew 1-1 FR
2013/14 Rio Ave lost 1-3 FR
2012/13 Benfica lost 1-3 EL
2012/13 Maritimo drew 0-0 EL
2012/13 Sporting Braga won 2-1 FR
2004/05 Sporting Lisbon lost 1-4 UE
1982/83 Nacional drew 0-0 FR
1982/83 Maritimo won 1-0 FR

(A 2012/13 meeting with Olympiakos in Faro also took place)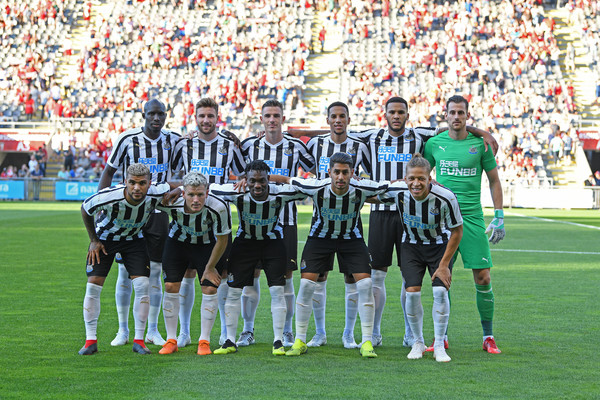 Pre-season pitch time (in minutes):


Ritchie
45+90+72+80=
287
Diame 45+60+72+90=267

Clark 45+45+66+90=246

Perez 45+45+72+80=242 +1 goal

Yedlin
45+45+66+70=226

Longstaff 90
+90
+18+10=208 + 1 goal

Joselu
45+45+72+20=182 +1 goal
Lascelles 0+45+90+45=180
Shelvey 45+69+66+0=180

Manquillo

45+45+45+20=
155

Yarney 90

+53+0+0=143
Dubravka 0+0+72+70=142

Murphy 0+45+72+24=141

Dummett 0+0+45+90=135

Atsu 45+0+18+66=129 +1 goal (pen)

Darlow
45+45+18+20=
128

Hayden 0+37+18+66=121
Roberts 45+45+18+10=118
Gayle 45+0+0+70=115

Aarons 45+45+0+0=90

Fernandez
45+30+0+0=75
Schar 0+0+24+45=69
Sterry 0+45+24+0=69
Sung-yueng 0+21+24+24=69

Armstrong 45+0+18+0=63

Kenedy 45+0+0+0=45
Lejeune 45+0+0+0=45

Woodman 0+45+0+0=45

Sels 45+0+0+0=45


Waffle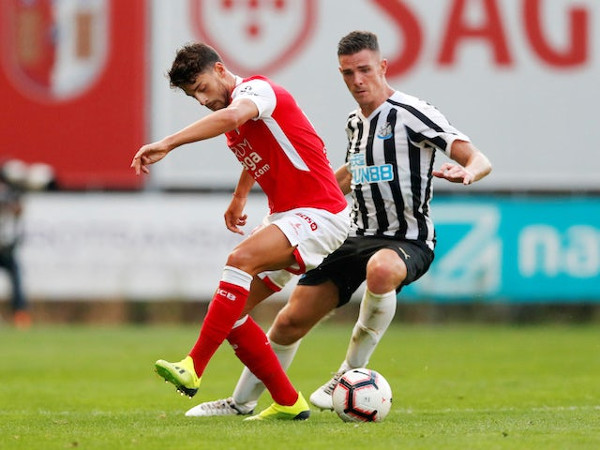 Newcastle suffered their first pre-season defeat in the striking setting of Braga's Municipal Stadium on Wednesday night - but events on the field were soon overshadowed by
manager Rafa Benitez and the tone of his post-match press conference quotes.

Comments from the Magpies boss about the limitations of his squad had come hours before the game against St. Patrick's Athletic
in Dublin

and he
was similarly exasperated in Portugal a fortnight later.

The relationship - or lack of it - between Benitez and his employers is becoming increasingly fractured, his barely-disguised contempt for them now evident over their deliberate attempt to undermine him in the transfer market following the breakdown of contract extension negotiations.

On the field, a second successive failure to register a goal amplified ongoing concerns about our scoring prowess, albeit that conceding two late goals gave the result a slightly distorted look.

A scoreless first half contained chances for a United side for whom all ten outfield players featured for the club in the Championship two seasons ago - a pointed and potentially political selection.

Ayoze Perez and Matt Ritchie had early shots saved, while Dwight Gayle - playing after an alleged move to West Bromwich Albion broke down - found space and had a chance to play in Perez, only for his pass to hit Christian Atsu instead.

Martin Dubravka made a fine save in the 17th minute and three minutes later Perez spurned an open goal after Ritchie's cross had been missed by the keeper.

The home side went closest to an opener in the searing heat - 33 degrees at kick-off - when Wilson cut inside and hit a low 26th minute shot that struck the post, Ciaran Clark clearing from within his own six yard box soon after as the Europa League qualifiers tried to fashion an opener.

United made one change at the break, Fabian Schar replacing Jamaal Lascelles who had earlier received some treatment for a shoulder injury.

Seven minutes after the restart the hosts took the lead when Horta fired in and the same player should have scored again from closer range soon after, only to blast over the bar with the goal opening up.

Wilson then looked certain to score in the 71st minute but fired wide, although the linesman belatedly flagged him offside.

Ki Sung-yueng had replaced Isaac Hayden and took a free-kick from 25 yards that was pushed out by Matheus and a follow-up shot was deflected wide.

Joselu - on for Gayle - had the ball in the net but Perez had already been flagged before squaring it and Joao Novais then gave Braga a decisive 2-0 advantage with 13 minutes remaining.

Fransergio headed home the third from a free-kick that Clark was booked for and Dyego Sousa wrapped up the scoring in the final seconds of play as our defence was left flat-footed.

There aren't many positives to take from this outcome, but if nothing else we were arguably more threatening than in Saturday's scoreless draw at Porto - albeit looking anything but potent as an attacking force.

Inserting Kenedy and Jonjo Shelvey to this side would surely improve our creativity and tempo, while the imminent arrival of Yoshinori Muto at least partially expands options in the striking department.

What cannot be ignored though is the lack of depth resulting in players with no realistic chance of playing barring a disastrous run of injuries featuring here - a situation where inferior players have senior squad numbers under false pretences should kid no-one.

Quite what effect Rafa's comments regarding the need for multiple signings is having on the morale of the current senior squad is unclear, but their collective refusal to conduct post-match media interviews here was an unexpected and worrying development.

The Chronicle report that the refusal stemmed from an ongoing dispute over player bonuses - echoing a similar problem that saw Lascelles having to phone Mike Ashley in September 2017.

On a night when the club registered their biggest pre-season loss since the 1-6 humiliation at Leyton Orient in 2009 though, it's worth recalling the events in the away dressing room at Brisbane Road that day when the squad ended up being dividing itself into remainers and leavers.

Looking in from the outside, there's a touch of the uncertainty and lack of leadership from the club that characterised that immediate post-Shearer era, while Rafa's current demeanour echoes that Kevin Keegan in 2008, as the rug was steadily and deliberately pulled out from under him.

These are worrying and uncertain times. As usual.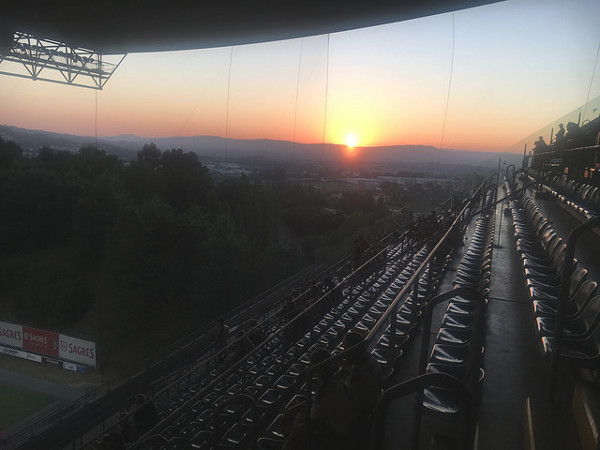 At the going down of the sun...we won't remember this

Biffa