Date: Wednesday 9th May 2018, 8.00pm

Venue: Wembley Stadium

Conditions: face-saving

Admission: £30 (£42/£37 @ WHL in 2015/16)

Programme: £3.50


Tottenham Hotspur

Newcastle

1 - 0

.

Teams
Half time: Cockerels 0 Magpies 0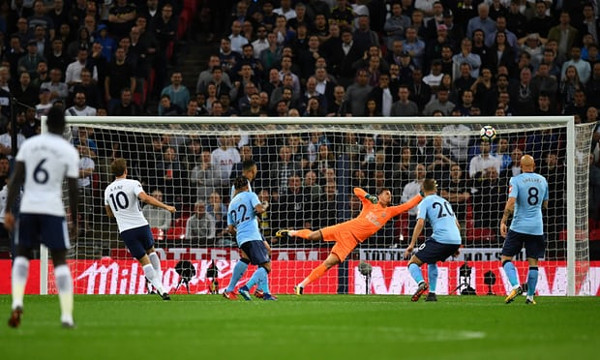 51 mins: Harry Kane and Heung Min-Son exchanged passes on the edge of the United box and the England international's trusty right boot whipped a first-time, side-footed curler into the the top corner of the goal at the West End of the ground, giving Martin Dubravka no chance. 0-1
Full time: Cockerels 1 Magpies 0

Rafa:

"I think we had 14 attempts ....and two penalties not given, so I think we deserve something here.

"Today we are doing almost everything well, against a good team, but two decisions, when you see the replays, it's a pity.

"We put them under pressure. We were unlucky but it was a great performance.

"We wanted to do well. It has been a good season for us and we want to finish on a high.

"These games that we have lost we were not worse than the other teams.

"It has been the same throughout the season. The games are close. Today was another example.

Asked if he needed a striker in the summer:

"Yes."

"We know that we need to keep the same team spirit, the same mentality, the same commitment from all these players, and a little bit more quality to help and be sure that in these kind of games, you take you chances and win the games.

"I said before I want to finish as high as possible, but, for me, tenth or ninth, it doesn't change my life."

Mauricio Pochettino commented:

"It's a fantastic achievement.

"I want to say 'thank-you' to the players, first of all, because they have worked so hard to achieve this and big congratulations to our staff and everyone at Tottenham Hotspur Football Club.
"It has been a difficult season for the fans and they deserve big credit too.
"We knew about Chelsea (drawing 1-1) - Toni (Jimenez, goalkeeping coach) was telling me.
"It was difficult - it always is in the Premier League, there are no easy games as we've seen in the last few weeks - and the effort has been fantastic all season.
"It's never easy when you have the pressure to win and play against a team that is free to run and make mistakes and play so deep, like Newcastle.

"In the end it's job done and again, I congratulate the players. To be in the Champions League next season is massive for the Club.
"The pressure was for us and maybe it was not a great game. But to finish in the top four and maybe top three, we have to be realistic and be thankful to the players for their achievement.

"Next season it will be fantastic for Tottenham to be playing in a new stadium and in the Champions League."


United lost their fourth successive Premier League game - the third time they've managed that unwanted feat in the 2017/18 season. Both those previous losing runs ended at that point.

Wembley Stadium became the 57th different ground to have hosted a PL game featuring United.

Our away campaign ended with four wins, four draws and eleven defeats, while 18 goals scored is our best tally since the 20 recorded in 2013/14.

Only once in 23 seasons of Premier League football have United won their final away game - that solitary success was a 2-1 victory at QPR in May 2013.
Final away game results - Premier League:
2017/18: lost 0-1 at Spurs
2015/16: drew 0-0 at Aston Villa
2014/15: lost 1-2 at QPR
2013/14: lost 1-2 at Liverpool
2012/13: won 2-1 at QPR
2011/12: lost 1-3 at Everton
2010/11: drew 2-2 at Chelsea
2008/09: lost 0-1 at Aston Villa
2007/08: lost 1-3 at Everton
2006/07: drew 1-1 at Watford
2005/06: drew 0-0 at Birmingham
2004/05: lost 0-2 at Everton
2003/04: drew 1-1 at Liverpool
2002/03: drew 2-2 at West Bromwich Albion
2001/02: lost 1-3 at Southampton
2000/01: lost 0-3 at Liverpool
1999/00: drew 0-0 at Derby
1998/99: lost 0-2 at Leicester
1997/98: lost 0-1 at Blackburn
1996/97: drew 0-0 at Manchester United
1995/96: drew 1-1 at Forest
1994/95: lost 0-1 at Blackburn
1993/94: lost 0-2 at Sheffield United
Magpies @ Cockerels - Premier League era:
2017/18: Lost 0-1
2015/16: Won 2-1 Mitrovic, Perez
2014/15: Lost 0-4 (LC)
2014/15: Won 2-1 Ameobi, Perez
2013/14: Won 1-0 Remy
2012/13: Lost 1-2 Gouffran
2011/12: Lost 0-5
2010/11: Lost 0-2
2008/09: Lost 0-1
2007/08: Won 4-1 Butt, Geremi, Owen, Martins
2006/07: Won 3-2 Huntington, Martins, Butt
2005/06: Lost 0-2
2004/05: Lost 0-1
2003/04: Lost 0-1
2002/03: Won 1-0 Jenas
2001/02: Won 3-1 Acuna, Shearer, Bellamy
2000/01: Lost 2-4 Solano, Dyer
1999/00: Drew 1-1 Speed (FAC)
1999/00: Lost 1-3 Solano
1998/99: Lost 0-2
1997/98: Lost 0-2
1996/97: Won 2-1 Ferdinand 2
1995/96: Drew 1-1 Ginola
1995/96: Won 2-0 Sellars, Ferdinand (FR)
1994/95: Lost 2-4 Fox 2
1993/94: Won 2-1 Beardsley 2

Magpies @ Wembley - all time:

1924 Aston Villa won 2-0 (FACF)
1932 Arsenal won 2-1 (FACF)
1951 Blackpool won 2-0 (FACF)
1952 Arsenal won 1-0 (FACF)
1955 Manchester City won 3-1 (FACF)
1974 Liverpool lost 0-3 (FACF)
1976 Manchester City lost 1-2 (LCF)
1988 Liverpool drew 0-0 (won 1-0 pens) (MCT)
1988 Tranmere Rovers lost 0-2 (MCT)
1996 Manchester United lost 0-4 (CS)
1998 Arsenal lost 0-2 (FACF)
1999 Manchester United lost 0-2 (FACF)
2000 Chelsea lost 1-2 (FACSF)
2018 Spurs lost 0-1 (PL)
Waffle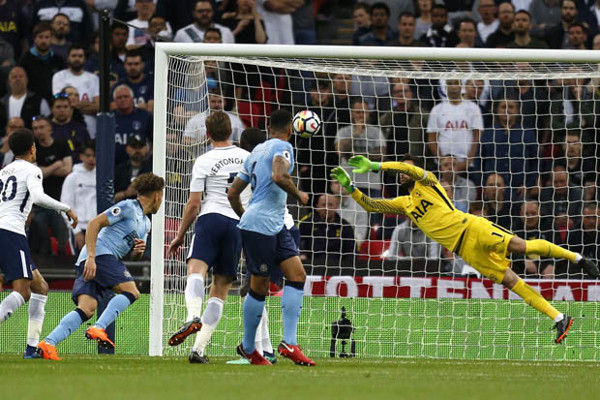 Let's be honest: our dreams of a May date for Newcastle at Wembley weren't quite like this.

Aside from the nightmarish scenario of visiting for a playoff final (a fate that the mackems at least managed to prevent in 1990), we'd envisioned that our return to the national stadium in the final weeks of a season would be in pursuit of proper silverware - or at least loser's medals.

Instead though, a combination of Tottenham's architects and our Championship success ensured that this was added to our Premier League itinerary. Fixture schedulers and TV planners then saw that we were left with this slightly meaningless midweek date, at least from a Magpie perspective.

Had the original mid-March date gone ahead, this would have come between the Southampton and Huddersfield home games with United sitting on 32 points. Fast forward almost eight weeks though and the necessary points are in the bag, securing top-flight status for another season.

It wasn't just our Wembley record and three successive defeats that resulted in pre-game odds of 16/1 on an away win though: the hosts were still in need of points to seal a top fourth finish and confirm Champions League qualification.

And that task was duly achieved on a mild night thanks to a smart finish from Harry Kane for his 28th Premier League goal of the season - eight less than the whole Newcastle side have managed in total.

On a night when the prolific forward looked to have left his shooting boots at home, a deceptively easy side-footed curler into the the top corner five minutes into the second half ultimately proved to be the difference between the two sides.

It was tough on the visiting side, who reverted back to their first choice XI and were immeasurably better than at Watford on Saturday. Forming a blue wall to frustrate the hosts in a scoreless first half, they also creating more goal chances than Mauricio Pochettino's much-admired Cockerels.

Jonjo Shelvey's early free kick from the edge of the box hit the goal frame, a Jamaal Lascelles header forced Hugo Lloris in action and strike duo Dwight Gayle and Perez also both went close during an encouraging 45 minute spell that was comparable to any away display this season.

In response a Spurs side featuring a disinterested Moussa Sissoko did little to liven up a crowd below 55,000; their first half summed up when Kane got on the end of a long punt to bear down on Martin Dubravka's goal - only to then completely miss his kick. Sadly though, reality soon intervened.

Perez had scored on his last two visits to White Hart Lane and had a chance to level when Paul Dummett switched DeAndre Yedlin's cross to him six yards out. He only half-hit the shot though and referee Neil Swarbrick was unmoved by claims of interference on Matt Ritchie in the aftermath.

Perhaps the best chance of becoming the first Magpie to net here since Robert Lee in 2000 fell to substitute Jacob Murphy, on the field barely a minute when he skipped down the United left.

Cutting into the box, a shooting opportunity suddenly opened up for him, but unfortunately his aim wasn't true and the shot ballooned way over the bar instead.

And that really was that; Spurs controlling possession and going to ground at every conceivable opportunity to run the clock down; although Mo Diame's savage swipe deep in the home area did genuinely look to have crocked Kieran Trippier.

The final whistle sounded to confirm United's seventh successive loss here since the 1955 FA Cup conquest (excluding bizarre made-up competitions), but those Toon fans who stayed behind to applaud the side rightly acknowledged the obvious effort expended in what was our best display here for at least forty years.

Perspiration and occasional inspiration weren't quite enough to prevent our fourth successive defeat; but whether we're prepared to build on this season' achievements or be inhibited by Mike's our own glass ceiling of ambition remains the great unanswered question.

Anything else doesn't bear thinking about. Make that anyone else.

Biffa