Date: Sunday 2nd May 2010, 1pm

Venue: Loftus Road

Conditions: wet/celebratory/fractious

Admission: £30

Programme: £5 for an A4 sized issue that looked like a holiday brochure - and cost about the same as a weekend break....





QPR

Newcastle United

0 - 1

Teams
Half time: R's 0 Champions 0

71 mins Joey Barton's threaded forward pass coincided perfectly with the onside, curving run of Peter Lovenkrands, who lobbed Radek Cerny from eight yards in front of the jubilant away section. That was a 16th goal of the season for the Dane, but only a second on the road (his effort at the smoggies being the other) 1-0

Full time: R's 0 Champions 1
Newcastle manager Chris Hughton said:

"What I was able to do was move things round a bit and I was able to give Vuckic an outing as well. I did want to wait until we were winning the game, because it was important that we won it. It was nice to give him the opportunity, and we'll be seeing a bit more of him next season.

"It was a very good finish from Peter, and it sums up how he's been for us this season. It came at a time when the game was opening up a bit. I think it was ideal for him. Once it opened up, we thought we could exploit a bit of the space, and of course Peter has been very good at this season.

"It feels great (to reach the 100 point mark). It was the least of our targets but an important one. We've achieved our three big targets - promotion, then winning the title and keeping our home record.
"But we have a very competitive changing room and it will be wonderful for this group of lads to look back on. It might be a different division to what this club is used to being in but it's a very big achievement.
"It's a big club and a club that is used to being in the Premier League, but a good percentage of our supporters realise where we have been and it has to be about growing and developing as a team and as a club again.
"So expectations maybe won't be as big as they have been in the past. At this time we are enjoying being where we are. The big aim is to become a consistent member of the Premier League. You can be encouraged by what Birmingham and Wolves have done this season. The big thing is going up and staying up. I do think we need to bring players in but I don't see wholesale changes."
In the run up to this game, Hughton had spoken to the press on various topics:

On Andy Carroll and Steven Taylor:

"We will be looking at starting new contract talks over the summer with Steven Taylor and there is absolutely no reason why he and Andy Carroll cannot play in the same team together. I expect both of them to still be here next season.
"They are both very important members of the squad. We have a lot of good young players who you would like to think will continue to develop at this football club. That includes Steven and Andy Ė they have been big players for us this season.
"It is not be all and end all, but it is good to have local lads playing for the club. It doesnít happen very often anymore, but we have got four or five in the first-team squad who grew up as Newcastle fans. Thatís unusual.Ē

On Andy Carroll:

"If he asked for the number nine shirt for next season itís something that I would have to seriously think about. I am aware of what that number means here. There is responsibility that goes with that number. One thing that I am sure is that he is big and brave enough to want it.
"If we look at his progress this season heís answered a lot of questions that weíve asked of him. The biggest one was for somebody of his size and prowess we wanted more goals from him. Heís certainly given us that. Heís given us more impact in games. There are areas that he still needs to develop.

"For a big man he is a good footballer, there are areas of his link up play that need to develop and I am sure they will. We probably couldnít have asked any more of him.Ē
On Fraser Forster and Tim Krul:

"Fraser has had an excellent season at Norwich and we have been kept up-to-date with his progress while he has been down there.
"We rate him very, very highly. We are very fortunate in that department. Steve Harper has had a fantastic season, but we also have two excellent young goalkeepers in Tim Krul and Fraser Forster.
"It is difficult on one hand because there are three of them, but Tim and Fraser are still developing and it will be interesting to see how they develop over the next couple of years.
"We rate them both and we will decide what we are going to do when the time comes, but we want to keep them both, thatís for sure.
"Loan deals are something we can look at because Fraser has benefited from his time at Norwich and Tim has also gone out on loan in the past and enjoyed it. Itís a really nice problem to have.Ē
On rumours of a Director of Football appointment:

"What I have been told is that thereís absolutely no truth in the story. Some clubs have gone down that route - and when I worked at Tottenham Hotspur there was a director of football - but really, itís just a title. At some clubs the chief scout is in effect the director of football, at others itís the chief executive or the club secretary.
"It all depends on what the responsibilities are. Some directors of football have a bigger responsibility on the scouting side and some are more on administration and contracts. The role is quite varied but as far as I know itís not something weíre doing.Ē
On player and staff acquisitions:

"The backroom and scouting staff side of things does need building up again - itís very difficult to do some things when youíre not a Premier League team. So much effort goes in to trying to achieve promotion, that youíre left trying to do things in other areas, like scouting and technology, which youíd like to push on further, a bit later than everyone else. There are areas weíre evaluating at the moment and whatever changes and additions we need, weíll certainly do.
"I donít envisage too many coming in and I donít expect too many wanting to go. We are buoyed by the fact teams have gone up in recent seasons, like Wolves and Birmingham who have done well in the Premier League. We have also seen players develop here. Yes, some went down a year ago but many are better players now than what they were then. I do not envisage too many coming in.
"My responsibility will be to assess the players who we have. We are on the back of a good season. Players have improved, made progress and they have momentum. We have a squad who can compete for places in the best league. I have to decide where to strengthen and to bring in cover.
"I don't expect anyone is looking to leave this club. The players have worked very hard to get us in the top division so they can be part of it. We want to get the season out of the way. It is an ongoing situation scouting players and who we'd like to bring in. We will have meetings.

On achievements and expectations:
"We needed a period of stability. That has come with winning games and talk being of what we are doing on the football pitch. We need stability in the Premier League. No one expects promoted teams to be knocking on the door of Europe.
"100 points would be a great way to finish off. We have had targets this season and achieved most of them. It is good to have something like that to play for. It is an added incentive for us and after the emotional game last week it will be a tough game.
"The most important achievements we have already, promotion, winning the league and staying unbeaten at home. So we focus on that and these are the things we will look back on in years to come and get some satisfaction from.
"We have an incredibly passionate crowd. It is their club. They want to see a team winning. As long as they see that they will take people to their hearts. When things are good up here it is a delightful place to be. We have put some smiles on faces."

After seeing his team lose to Newcastle for the third time this season (Palace home and away being the other two), Neil Warnock commented:

"It showed me what one or two lads are like in adversity, but there was a lot of pluses. Their goalkeeper has pulled off a few good saves and it was a good experience for us. I thought that we were not overawed and played some good football.
"The difference between us and Newcastle was that we brought on two kids as substitutes and they brought on Andy Carroll and Peter Lovenkrands. It was a great atmosphere though and we want that every week here. The only way that you get that though is to be up near the top of the league right from the start next season.

"We have not had enough physical strength up front really and we are a bit lightweight in that area. If we had been a bit more clinical up front then we could have had two or three goals against Newcastle."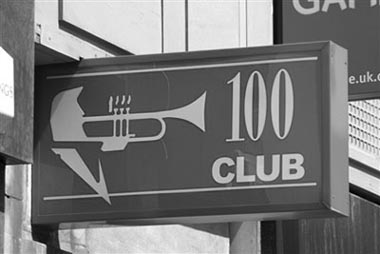 United won 102 points from a possible 138
This was United's 30th league win of the season, 12 of which have come away from home. Their unbeaten record now extends to a record-breaking 17 matches.

A final tally of 90 goals is the best in the Championship, beating West Brom's tally by one, although Notts County are the Football League's top scorers with 96 and still have a game to play (as do Chelsea, with a total of 95).

Just 4 league defeats all season is the best in the land, Chelsea and Manchester City both having lost 6 - with one and two games still to play, respectively.

Newcastle recorded their twelfth away win of the season in the league, QPR the final addition to the list of: Crystal Palace, Cardiff City, Ipswich Town, Sheffield United, Preston North End, Coventry City, Watford, Doncaster Rovers Peterborough United, Reading, Plymouth and QPR.

This was our twenty second clean sheet of the season, extending a club record.

United failed to beat three teams in this league on at least one occasion:
West Bromwich Albion (two draws), Derby County (draw/loss) and Bristol City (two draws).

Away Record - Post-War promotions:

2009/10: Played 23, won 12, drawn 7, lost 4. 34 goals scored, 22 conceded (finished first)
1992/93: Played 23, won 13, drawn 3, lost 7. 34 goals scored, 23 conceded (finished first)
1983/84: Played 21, won 8, drawn 6, lost 7. 34 goals scored, 35 conceded (finished third)
1964/65: Played 21, won 8, drawn 5, lost 8. 31 goals scored, 29 conceded (finished first)
1947/48: Played 21, won 6, drawn 7, lost 8. 26 goals scored, 28 conceded (finished second)

1992/93 & 2009/10 comparisons:

1992/93 - 46 games: Won 29, Lost 8, Drawn 9.
92 goals scored, 38 conceded, 96 points, 1st place.

2009/10 - 46 games: Won 30, Lost 4, Drawn 12.
90 goals scored, 35 conceded, 102 points, 1st place.

Newcastle finished one goal short of completing a century of goals in all first team games this season, having registered 90 in the league, 5 in the FA Cup and 4 in the League Cup.

NUFC Top Scorer 2009/10 (all competitions):

Andy Carroll: 19 (17 in Championship, 2 in FA Cup)
Kevin Nolan 18 (17 in Championship, 1 in League Cup)
Peter Lovenkrands 16 (13 in Championship, 3 in FA Cup)
Shola Ameobi 11 (10 in Championship, 1 in League Cup)
Danny Guthrie 5 (4 in Championship, 1 in League Cup)
Marlon Harewood 5 (all in Championship)
Jonas Gutierrez 4 (all in Championship)
Ryan Taylor 4 (all in Championship)
Wayne Routledge 3 (all in Championship)
Fabricio Coloccini 2 (both in Championship)
Nile Ranger 2 (both in Championship)
Steven Taylor 1 (in Championship)
Joey Barton 1 (in Championship
Jose Enrique 1 (in Championship)
Fabrice Pancrate 1 (in Championship)
Danny Simpson 1 (in Championship)
Damien Duff 1 (in Championship)
Geremi 1 (in League Cup)
OG 3 (all in Championship)
The Magpies also managed to end their away league fixture programme with a victory - the first time that they've managed to do that since their last promotion, when they won 2-0 at Grimsby Town in May 1993.

2009/10 won 1-0 at QPR
2008/09 lost 0-1 at Aston Villa
2007/08 lost 1-3 at Everton
2006/07 drew 1-1 at Watford
2005/06 drew 0-0 at Birmingham
2004/05 lost 0-2 at Everton
2003/04 drew 1-1 at Liverpool
2002/03 drew 2-2 at West Brom
2001/02 lost 1-3 at Southampton
2000/01 lost 0-3 at Liverpool
1999/00 drew 0-0 at Derby
1998/99 lost 0-2 at Leicester
1997/98 lost 0-1 at Blackburn
1996/97 drew 0-0 at Man U
1995/96 drew 1-1 at Forest
1994/95 lost 0-1 at Blackburn
1993/94 lost 0-2 Sheffield United

Mags @ the Bush - all-time:

2009/10 won 1-0 Lovenkrands
1995/96 won 3-2 Ferdinand 2, Gillespie
1994/95 lost 0-3
1993/94 won 2-1 Clark, Beardsley
1988/89 lost 0-3
1987/88 drew 1-1 P.Jackson
1986/87 lost 1-2 Goddard
1985/86 lost 1-3 Gascoigne
1984/85 drew 5-5 Waddle 3, Wharton, McDonald
1982/83 lost 0-2
1981/82 lost 0-3
1980/81 won 2-1 Hibbitt, Boam
1979/80 lost 1-2 Ferguson
1977/78 won 1-0 Robinson
1976/77 won 2-1 Barrowclough, Nattrass
1975/76 drew 0-0 (FAC)
1975/76 lost 0-1
1975/76 won 3-1 Macdonald, Burns, Nulty (LC)
1974/75 won 2-1 Tudor, Burns
1974/75 won 4-0 Macdonald 3, Tudor (LC)
1973/74 lost 2-3 Moncur, McDermott
1968/69 drew 1-1 Foggon


Full record v QPR:

P
W
D
L
F
A
SJP
19
9
3
7
28
29
LR
19
7
3
9
25
35
League
38
16
6
16
53
64
SJP(FA)
1
1
0
0
2
1
LR
1
0
1
0
0
0
SJP(LC)
0
0
0
0
0
0
LR
2
2
0
0
7
1
Cup
4
3
1
0
9
2
Tot
42
19
7
16
62
66
Goalkeeper Tim Krul is still to concede a league goal in Newcastle colours, after adding a first 90 minute outing to his pair of second half appearances earlier this season (away to West Brom and
at home to Swansea City).

Waffle
After a week in the nervous nineties, United overcame a potentially sticky wicket in West London to complete a century of points and round off a memorable season on a winning note.

Overnight rain had required a precautionary pitch inspection, but with nothing more than statistical satisfaction riding on the result, the game went ahead. However the conditions underfoot couldn't be blamed for an instantly forgettable first half, in which a reshaped XI went through the motions without ever looking like scoring.

While Kevin Nolan was named among the subs, there never seemed any chance of his decanting on to the field, while Steve Harper also stood down to the bench to allow Tim Krul a rare start.

MIA (missing in Acton) meanwhile were Jonas Gutierrez (broke up early), Jose Enrique (injured), Tamas Kadar (injured), Nile Ranger (injured), Steven Taylor (match fitness), Nicky Butt (making his farewells last week) and Fitz Hall (injured and now back on the books of QPR).

Leon Best was handed a starting place alongside Shola Ameobi, while Danny Simpson again found himself shifted across to left back to accommodate Ryan Taylor on the other flank. The game's pivotal moment came seconds after the restart, when Peter Ramage was red-carded for a trip on Shola Ameobi. The ex-Magpies defender looked in some distress, but did acknowledge the support from his former fans as he took his leave.

Despite their numerical advantage United didn't have things all their own way, needing a linesman's flag to prevent them from going behind, when Tamas Priskin's minute effort was correctly ruled out for offside. Both Lovenkrands and fellow substitute Haris Vuckic came close to completing a century of goals for United this season in all competitions, but at the other end Tim Krul made a vital stop to deny Jay Simpson an equaliser.

Best had earlier failed to take the opportunity to break his United duck from ten yards, slipping and injuring himself in the process and hobbling off shortly afterwards. That was his thirteenth outing in our colours and the jury is out on whether there will (or should) be a fourteenth. Not for us, ta.

That's one of a number of potentially tricky decisions about his squad Chris Hughton now has to make, during which he'll inevitably find that his opinion will differ from that of his so-called "chief whip" Kevin Nolan and other influential players.

Loyalty is one aspect of the much-vaunted team spirit now in existence at SJP, but there comes a time when common sense has to intrude into this band of brothers.

As an aside, the real test of this supposed unity won't come until we start losing games next season and the players who have been expansive in their comments suddenly go all shy and clam up.

Fabrice Pancrate won't be on board when we resurface in the top flight, but serious doubts remain over the suitability of Ryan Taylor and Danny Simpson to play week in, week out. Seeing Peter Ramage on the pitch today (for some of the game anyway) provided a timely reminder that he (and David Edgar) were routinely targeted by opposition scouts as our weak link previously in the Premier League.

If nothing else, then they can exist in that curious netherworld of the squad player - sitting on the bench and seldom appearing for the reserves, save for the questionable "behind closed door" training ground kickabouts.
However, the worry is that there are too many of these bit-part players come the start of next season (all canny lads doubtless) and too few certs on the teamsheet.

Having watched hundreds of millions of pounds worth of talent enticed to Tyneside from the four corners of the planet since 1993, to hear that the club aren't hell-bent on capturing another crop of Boumsongs, Kluiverts and Luques almost comes as something of a relief.

At times it has seemed that we signed players on the basis that we'd never had "one of them" on the books before - Paraguay etc. - or on a more sinister level had reached a favourable deal with some shady intermediary when the player's identity was almost an afterthought. If bringing in reasonably priced, reasonably talented players is what constitutes cutting our cloth, then so be it.

However that situation would alter somewhat if Hughton's prediction of few exits didn't come true and high profile departures became a reality, either by players wanting away or sizeable offers being tabled by other clubs. If Steven Taylor were to depart, failing to reinvest and then hoping to get though with a Coloccini /Mike Willamson pairing would fall into the hopelessly optimistic category.

There also needs to be an acceptance that developing players to first team standards cannot be done in house - we need to emulate the example of Chelsea in lending us Patrick Van Aanholt for his and their good, not ours. Playing in our reserves and being involved on matchdays in the hope of the odd five minutes just hasn't been enough to develop Ben Tozer or Ryan Donaldson.

It's now too late for the likes of Callum Morris and Frank Danquah to get that experience and make the grade, but decisions have to be made now over how to keep the careers of James Tavernier, Patrick McLaughlin and Ole Soderberg progressing. As it stands, the "develop and sell" strategy of the current administration is actually a "stagnate and release" one, with no counterpart to the deal that brought us Danny Simpson permanently and helped subsidise the Old Trafford Academy.

Keeping one eye on the Premier League this season, perhaps there's some reason for optimism when one looks ahead to August and beyond. It's always handy to remember that a point or three will come from a draw or victory against any other side in the Premier League and that no additional credit comes from taking points off the so-called glamour sides. Our last relegation was as much a result of surrendering points to Wigan and Bolton as Liverpool and Manchester United.

The mackems survived mostly on home comforts, while it remains to be seen whether Birmingham and their motley collection of players are a one season wonder. Some squad upgrading may yet come there - despite a continuing inability to get bums near seats - but we'd certainly plump for our current squad over the likes of Stephen Carr, Lee Bowyer, Cameron Jerome and Kevin Phillips.

Like everyone else we'll scan the sports pages over the summer - along with the business sections and court reports - and wait for news, of which there will be some, eventually. By that we mean real factual stuff, not the cringingly naive rehashing that some insist inflicting on cyberspace.

It only remains for us to acknowledge the contribution of everyone who forged documents, dug tunnels and hid us in their cellars throughout the last ten months, until we celebrated our own VE Day - victory over everyone. We even started and ended the season with the same boss, sort of.

Bottoms up!
Biffa